Pilgrim Lutheran School is central to the mission of Pilgrim Lutheran Church. For more information, please visit our school site.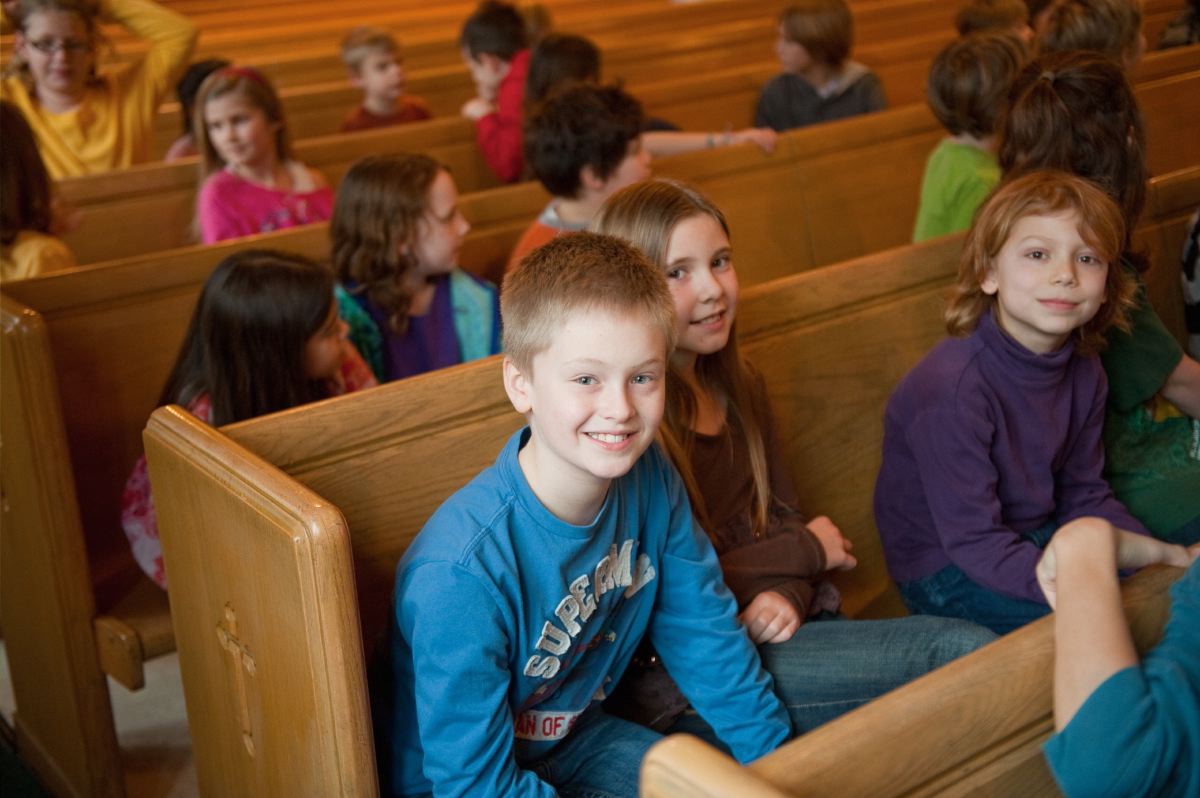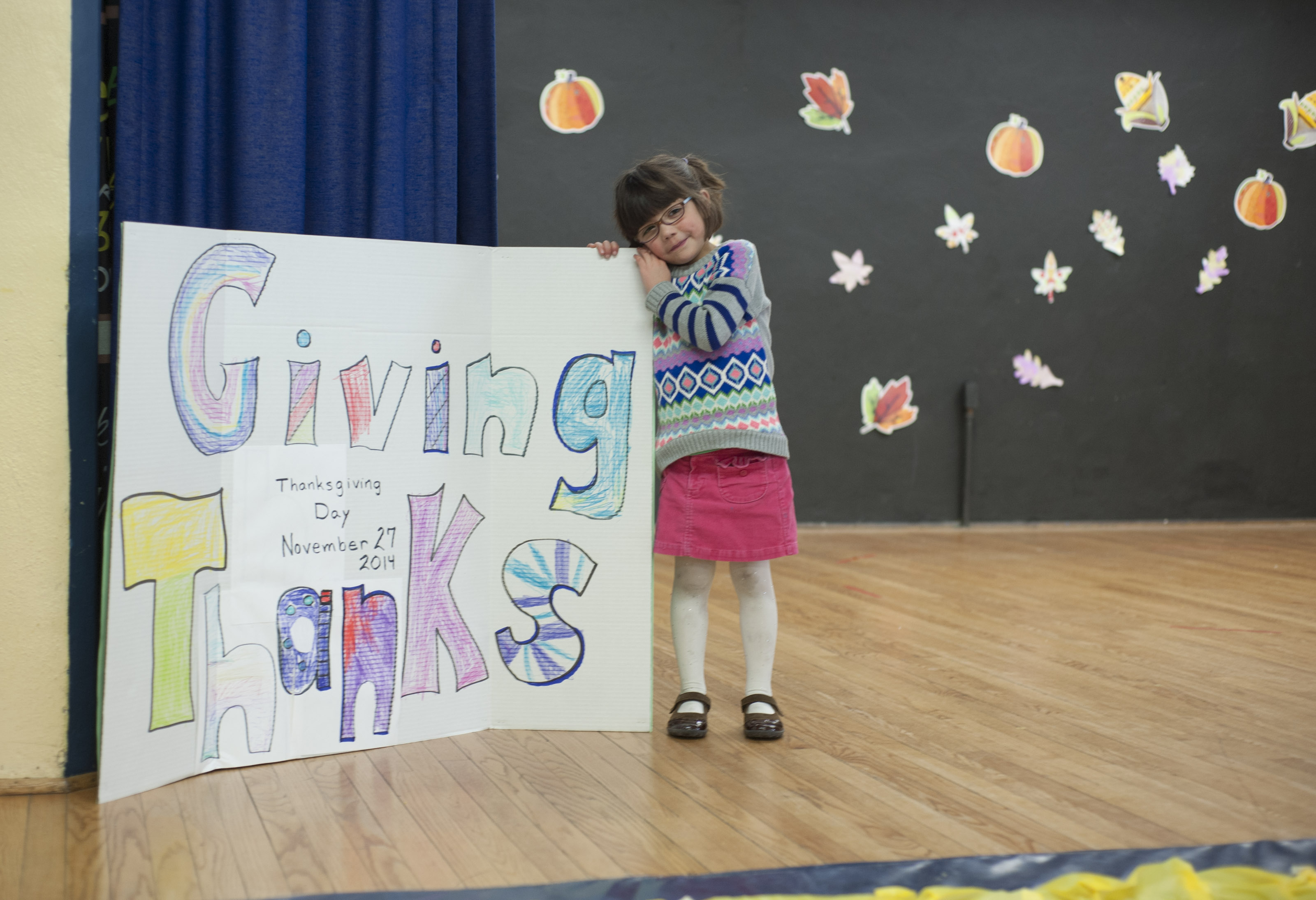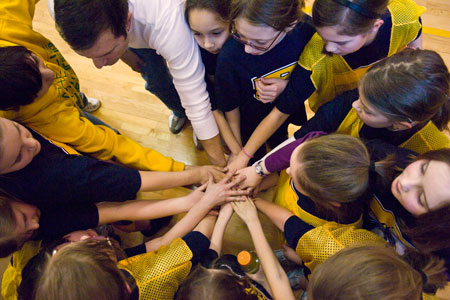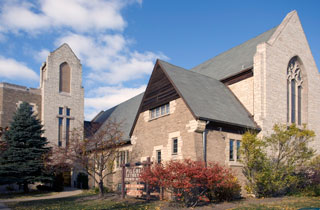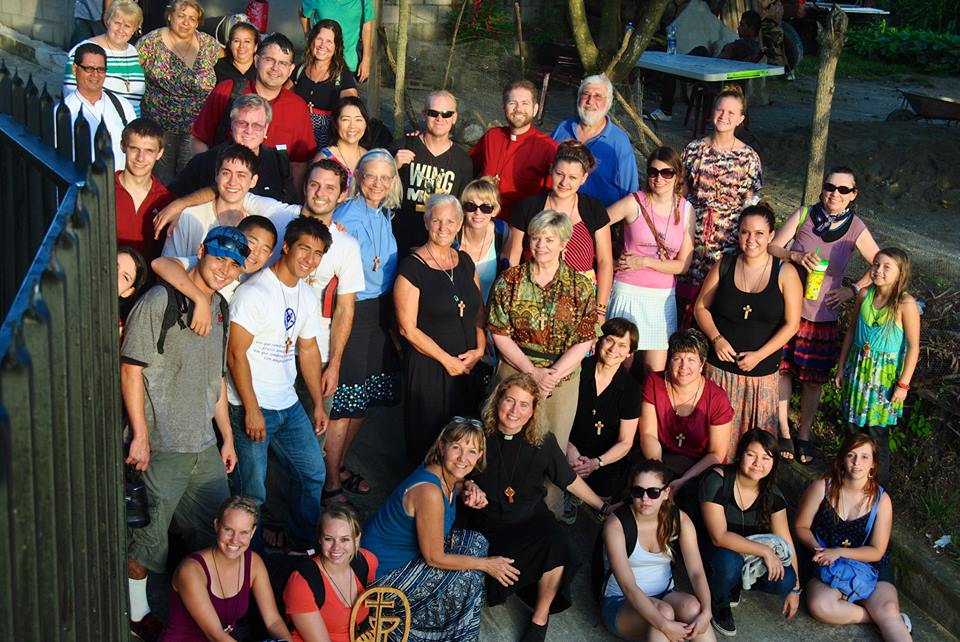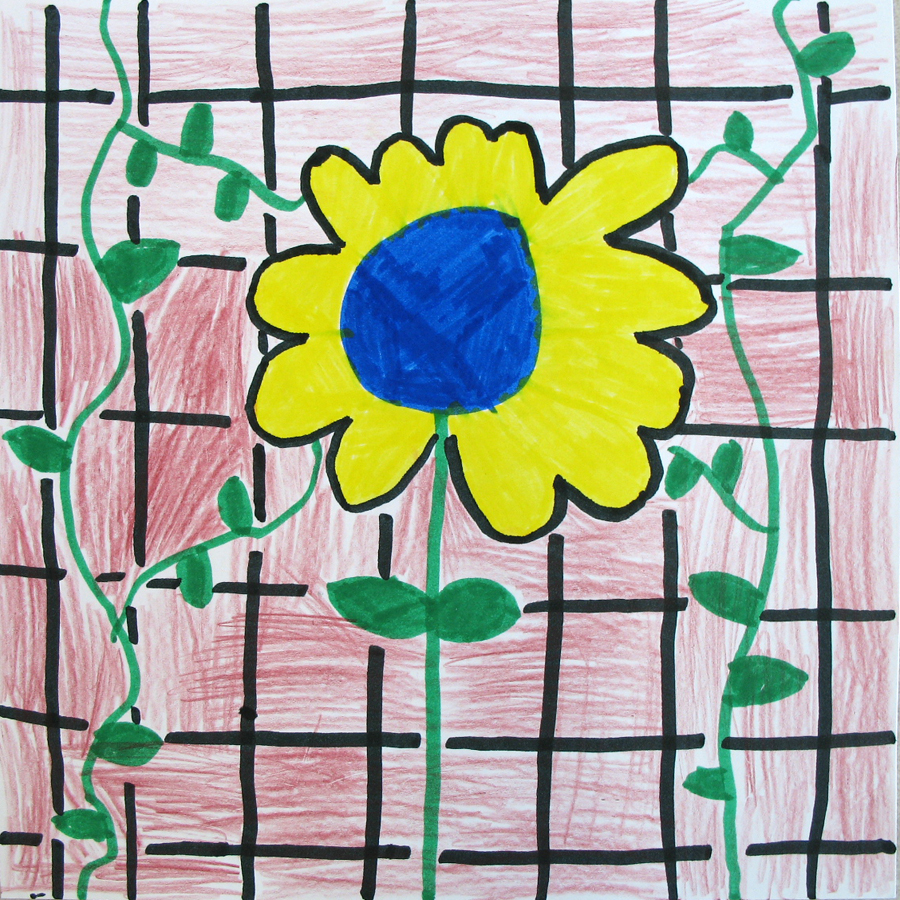 Children, Youth and Family
Sunday School
We are a very kid-friendly church! From 10:15 a.m. and following, please bring your children to the first floor hallway through the green doors of the narthex. Children who can walk up through 2 years old will have the option of being in the nursery starting at 10:15 a.m. Children Preschool-5th Grade will be in a developmentally appropriate group, learning bible stories, songs, and doing a craft project. Then, during the offering, we invite parents to come to the first floor hallway to pick up their children in time to take communion/receive a blessing with their families. We also love having children present and participating in worship! Activity packs are available for the children to use during the service. Please speak to an usher for assistance with Nursery, Sunday School, or the activity packs.
Vacation Bible School
(June 27 through July 1, 2016) Children ages 3-12 enjoy music, art, drama, games, snacks, and bible lessons. Teens and adults are invited to serve as volunteers.
M.O.P.S.
Mothers of Preschoolers, a morning group for moms! Discussions and speakers focus on relevant, important and interesting topics. Meets 1st and 3rd Thursdays 9:15‐11:15am (doors open 8:45‐11:45 to accommodate preschool drop/off, pick up) Meets at the parsonage. Childcare on site! Visit our facebook page here: https://www.facebook.com/MopsNorthCenterChicago
Youth Group and Confirmation
Confirmation meets most Sundays at 9:15 a.m. This is a program open to all ages, but designed for those in 7th and 8th grade, to grow confident in their identity as a Christian and to prepare them for a lifetime of service to God and the world. Our youth group offers events at least once a month. (Service Projects, fun outings, retreats)
First Communion
First Communion Class will begin again in February of 2016. This helps children and people of all ages learn the language of faith the 10 commandments, the creed, the Lord's prayer, and the meaning of the sacraments, including communion.
Prayer Ministry

Join us for prayer time at the parsonage, 4332 N Winchester, Saturday morning from 8:30 a.m. to 9:30 a.m.
Explore the Bible Time

Join us on Sundays at 9:15 a.m. as we explore the Bible together. This is a "no experience necessary" group; even if you've never read the Bible, you are invited to learn with us!
Hot Meals

You are invited to Pilgrim Lutheran Church for a hot meal every Saturday (11:30 a.m. to 12:20 p.m.).
For over 20 years, Pilgrim has served a free hot meal for the community every Saturday at 11:30 a.m. in the basement of the church. We serve over 1,600 meals a year! Thank you for all of our donors and volunteers!
Pilgrim Endowment Fund
"Like good stewards of the manifold grace of God, serve one another with whatever gift each of you has received." Peter 4:10
The purpose of the Endowment Committee is to further the mission of The Pilgrim Lutheran Church and School through a comprehensive deferred giving program that focuses on support for church, school and community where small donations have the largest impact.
You can donate cash anytime to create a lasting positive impact. Our 2014 fund balance is around $200,000 and we will donate $10,000 this year -- so a $100 donation has a big impact.
Invested wisely
Your donation is managed by experts in a mix of stocks, bonds and cash that have beat the industry benchmarks. So that your donation has a perpetual impact, we take 5% of the fund to donate to a carefully selected group of charities.
Major Impact
In the past year, we donated to charities that:
Feed 400 families per month at Uptown Ministry
Provide 20 beds at Chicago's only youth safe housing program, the Crib
Serve 420 children's meals per month at Common Pantry
Provide 10 days of food to 1,200 individuals at Lakeview Pantry
Assist victims of hurricane Sandy
Support world hunger through the ELCA
It's Time to Act
Any amount helps expand Pilgrim's mission. If each member family gave $250 we could provide an additional 180,000 meals to children in the next century. For options more complex than cash, please call the church at 773-477-4824 and we will get back to you quickly such as: Bequests (defined in your will as either a percentage of your estate or a fixed amount); Life Insurance (naming Pilgrim as a beneficiary of a defined portion); Real Estate, Securities and Trusts
Applications available
If you are a potential recipient, or if you know of an organization who would be a worthy recipient of a Pilgrim Church Endowment Grant, please download an application
Pilgrim Dictionary
In any group or community there develops a way of talking about things, and using phrases that are not understandable to a new person. We hope this "dictionary" will be of help.
Church Council
An elected group from the congregation to carry on the monthly business of the church and to make decisions on the school's behalf.
Annual Congregational Meeting
An annual meeting held in January where the budget for the following year is set and elections are held. All confirmed members of the church are eligible to vote.
ELCA
Stands for the "Evangelical Lutheran Church in America". The largest national Lutheran body. It is a merger of three church bodies that came together in 1988. Our Bishop is Mark Hanson.
Metro Chicago Synod
This is equivalent of a Catholic diocese in the Lutheran Church. There are 65 Synods, including Puerto Rico, in the ELCA. Our Bishop is Wayne Miller.
North East Conference
The designation for the small area of Lutheran Churches in this part of the city whose Pastors work together and sometimes bring the churches together for worship and activities.
Chicago Uptown Ministry
A not-for-profit agency on Sheridan Rd. just north of Lawrence Rd., where the homeless are served in a variety of ways. A Lutheran Pastor serves as the chaplain and Pilgrim has a long history of supporting this agency.
Central African Diocese of the Evangelical Lutheran Church in South Africa
The companion Synod for the Metro Synod. Pilgrim has hosted teachers from their Diocese and we hope to continue a relationship. Delegations from the Synod have been to South Africa and will go again.
Rev. Phil and Lou-Marie Knutson, Lindiwe and Thandiwe
They are our missionary family that we support in South Africa. They come to visit us about every other year.
Ravenswood Ministerial Association
An ecumenical organization of churches in our neighborhood whose Pastors work together for mutual support and ecumenical understanding as well as sponsoring joint events.
Common Food Pantry
The local Food Pantry sponsored by the Ministerial Association and supported strongly by Pilgrim. Our school children bring can and dry food for offering at chapel time along with their change. Monetary and can goods are regularly donated from the congregation, you can use the pew envelopes and mark it for Food Pantry.
LBW
Stands for the Lutheran Book of Worship, the green book.
WOV
This stands for With One Voice, the blue book.
ELW
Stands for Evangelical Lutheran Worship, the red book.
HS
This stands for Hymnal Supplement, the burgundy book.
Parsonage
This is the house that the Pastor lives in, owned by the congregation, at 4332 N. Winchester.
Teacherage
Pilgrim owns the first two brick two-flats just north of the church. This is used to house our teachers and staff.
Auditorium; Fellowship Hall; Basement; Cafeteria
All of these words are to represent the large room beneath the sanctuary where we have fellowship events, such as coffee hours.
Annex
The small room next to the kitchen off from the Fellowship Hall where small meetings and dinners are held.
Narthex
The area behind the organ. The Usher Stand is also located there.
Parlor
The room immediately to the left of the stairs at the main entrance of the Church.
Nursery
The Pre-school room located on the North East corner, on the first floor of the school, serves as our nursery on Sundays during the service.
Hot Meals
We have volunteer teams from the congregation prepare meals for approximately 40-60 low income or homeless people, on Saturdays from 10:30am - 1:00pm. New volunteers are always welcome. Please contact Janet Taylor if you would like to be a part of this outreach program.
Altar Guild
This is a group of people who help keep the altar, communion ware and paraments in good order. They also have teams to clean and set up communion every Sunday. There are many opportunities to participate in various parts of this valuable team.
Women's Society
An organization of women that meet on the second Wednesday of the month at 12:30pm. All women are invited to join this group. Contact person: Millie Ostrander
Pilgrim Guild
These women meet on the second Sunday at 11:30 in the annex. The purpose of this group is to cultivate Christian fellowship through activities and fund-raisers. All women are welcome to join the Guild. Contact Person: Gail Egebrecht
Parish Life
In 2001 Inreach and Outreach committees merged to form Parish Life. The committee focus is on strengthening the relationships within our church community, and to promote Evangelism outside of our church to the neighborhood, and work with Global Missions. Everyone is welcome to be a part of this committee. Contact person: Pastor Karl Redelsheimer
PTL
The Patent Teacher League is a very active organization that supports the staff and families of Pilgrim School. The PTL also organizes many events for the families and staff through the year. Refer to the PTL section of the website for more information.
Update
The insert you find in your bulletin each week that gives the weekly news and events and includes our prayer list. You can access the most recent ones here.
Annual Block Party Picnic
This is held on a Sunday in September on the street outside the front doors and is a wonderful event that brings the community together. We have games, dunk tank, jumping jack, food, prizes, music and a lot of FUN for all ages.
Pilgrim Lutheran School
See About the School.
Pilgrim Quilters
This is a group that started in 1997 that wanted to learn about quilting. Today it is a group that continues to develop their quilting skills through fellowship and ongoing education. All quilters (wanting to learn, novice or expert) are welcome to join. Meetings are usually once per month. Contact person, Gail Mendiola.